Migrant Farmworkers Project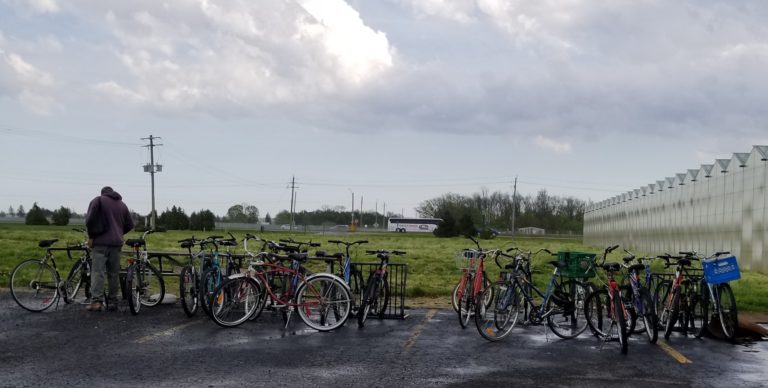 We are all connected. We need our farms.
Our food comes from farms.
Our wineries need the grapes and fruit grown on our farms.
Our farm equipment industry needs farms.
Our economy depends on farms.
Many of our farms cannot operate without migrant workers.
Thank you for supporting the important work of the Migrant Farmworkers Project through your financial gifts and your gift of time.
Each year over 4,000 migrant farmworkers become our neighbours in the Niagara Region for about five to eight months of the year. Of this, about half are Spanish speakers from Mexico and parts of Central America. The seasonal workers leave their families and communities to work for the wineries, farms, and greenhouses, that bring your Ontario grown produce, flowers, and wines.
The Migrant Farmworkers Project (the Project) engages the seasonal farmworkers, farmers, community partners, and volunteers to work together. The Project provides the seasonal workers access to needed services to address their holistic needs including physical, mental, and spiritual. The Project builds welcoming relationships and spaces with seasonal workers and supports those engaged with the workers. The project is hosted bythree Angican parishes; St. Alban's, Beamsville, St. John's, Jordan, and Christ Church McNabb, Niagara-on-the-Lake.
Specifically, the Project engages the migrant farmworkers' community by operating several programs including bikes and reflective vests for farmworkers; health clinic with translators; clothing bank and welcome kits; a community meal most Sunday evenings between February to September, which is temporarily on-hold due to COVID-19 and in its place we offer a free grocery drop off that includes culturally specific food items; and spiritual, liturgical, and pastoral care in Spanish.
Our Mission
The Project engages with farmers, community partners, and migrant workers in the Niagara Region. We assist farmworkers, establish beneficial relationships, integrate workers into our community and improve their access to healthcare and other services.
To learn more, visit Migrant Farmworkers Project website.
By The Reverend Antonio Illas The genesis of ministry with Spanish-speaking seasonal migrant farmworkers from Mexico in the Niagara region dates to Easter 1988. In
Read More »